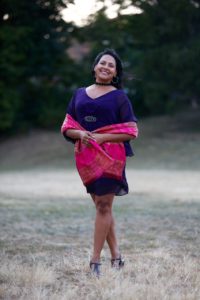 ---
---
Hi folks!
For over thirty years I have devoted myself to the health industry, first as a licensed Dental Hygienist and now as a Licensed Acupuncturist. My first introduction to the real power of acupuncture and Asian medicine was when my then 17 year old son suddenly started developing serious health issues (watch my video on the home page for details).
Maybe like many of you, acupuncture was a last resort for us. No one in the Western medical sciences could help – in fact my son was getting worse! His gradual reversal and recovery of long standing chronic issues were so profound that even he will tell you that he became a believer! LOL. And so, these life-changing events prompted me to keep learning and studying with various mentors in the acupuncture and Asian medicine field.
I  received my Masters in Health Science/Acupuncture at the New York College of Traditional Chinese Medicine. And I am a Diplomate of Acupuncture (NCCAOM). As a post-graduate, I´ve had the honor to train with some of the most esteemed teachers in Clinical/Functional Nutrition, Five Phase Acupuncture, Needle-less Aroma Acu-point therapy and Facial Acupuncture.
I´ve treated people extensively, helping people get better quickly and thrive in all areas of their lives. And on a deeper level, I´ve supported clients as they regained their inner power and heal themselves. Working in this field has been so rewarding and incredibly humbling. I hope that I can help improve the world a little! At least in my own way.
Currently, I practice in a wonderful community, Nyack, located in the surrounding areas of Rockland County, NY. I teach both professionals and students about the many facets of Asian medicine, including my passion for mindfulness. I believe that honing our self-awareness can help us make conscious, positive lifestyle changes in order to heal chronic health problems.
My purpose is to help you achieve the physical as well as the emotional balance that´s necessary for nurturing your mind, body and spirit. I can't wait to meet you.
When you learn new ways to care for yourself – physically, mentally and emotionally – and unlearn limiting beliefs, you create an incredible potential to manifest the health & life you KNOW you deserve.

Trust me, love, – I´ll show you how.

So, are you ready to take charge of your
health and life once and for all?

Call or Text 845.416.2328 to set up your complimentary 15 minute consult.
Sign Up for My Newsletter: