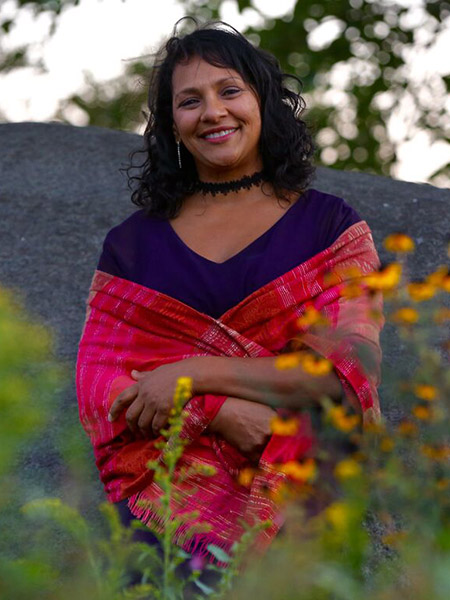 ---
---
For twenty-two years, Nancy Fisher devoted herself to the health industry as a licensed Dental Hygienist. Life-changing events prompted her to follow her dream of returning to college to earn a degree in Health Sciences. Little did she know that path would lead her to pursue another degree in Acupuncture and Chinese medicine and become a practicing Acupuncturist. Ms. Fisher received a Masters in Health Science/Acupuncture at the New York College of Traditional Chinese Medicine and, as a post-graduate, trained in Clinical Nutrition and Facial Acupuncture.
Upon graduating, Ms. Fisher met one of her mentors, Lonny Jarrett M.Ac., M.S., FNAAOM. Author of Nourishing Destiny and The Clinical Practice of Chinese Medicine, Mr. Jarrett offers a unique way of practicing and exploring Chinese medicine from a psycho-spiritual perspective called the "inner tradition." Much inspired, Ms. Fisher applied Mr. Jarrett's inner tradition to her own practice of Chinese medicine and, to her surprise, stumbled upon an enlightenment that was two-fold: for herself, a new (and improved!) raison d'etre, and, professionally, how to treat patients on a deeper, profound level, enabling them to heal themselves, and, in doing so, help to improve the world.
Another mentor whom Nancy continues to study with and be greatly inspired by is Michael Gaeta DAc, MS, CDN, a visionary educator, clinician, writer and publisher in the field of natural and functional health care. Through Mr Gaeta's extensive knowledge and amazing nutritional protocols, Nancy has helped people get better quickly and thrive in all areas of their lives. Nancy is thrilled to help continue Mr Gaeta's purpose and passion 'to create a world of resilient, vital people who are fulfilled because they make a difference through positive contribution/service'."
Currently, Ms. Fisher teaches both professionals and students about the many facets of Chinese medicine, including her passion for functional medicine and nutrition and the practice of mindfulness, a conscious endeavor to make lifestyle changes in order to heal chronic health problems.
The Qi Center provides a supportive, gentle and peaceful atmosphere that features treatment rooms uniquely designed to maximize one's healing journey. Soothing colors, sounds and plush treatment tables further enhance. The Qi Center offers expert therapy in a compassionate environment conducive to healing. Our purpose is to help individuals realize the physical as well as the emotional balance necessary for nurturing and keeping whole the mind, body and spirit.
Are you ready to take charge of your health and life once and for all?
Call 845.416.2328 to set up your complimentary 15 minute consult.
Signup for Nancy's Newsletter: